Trusted By 18,000+ Happy Customers Worldwide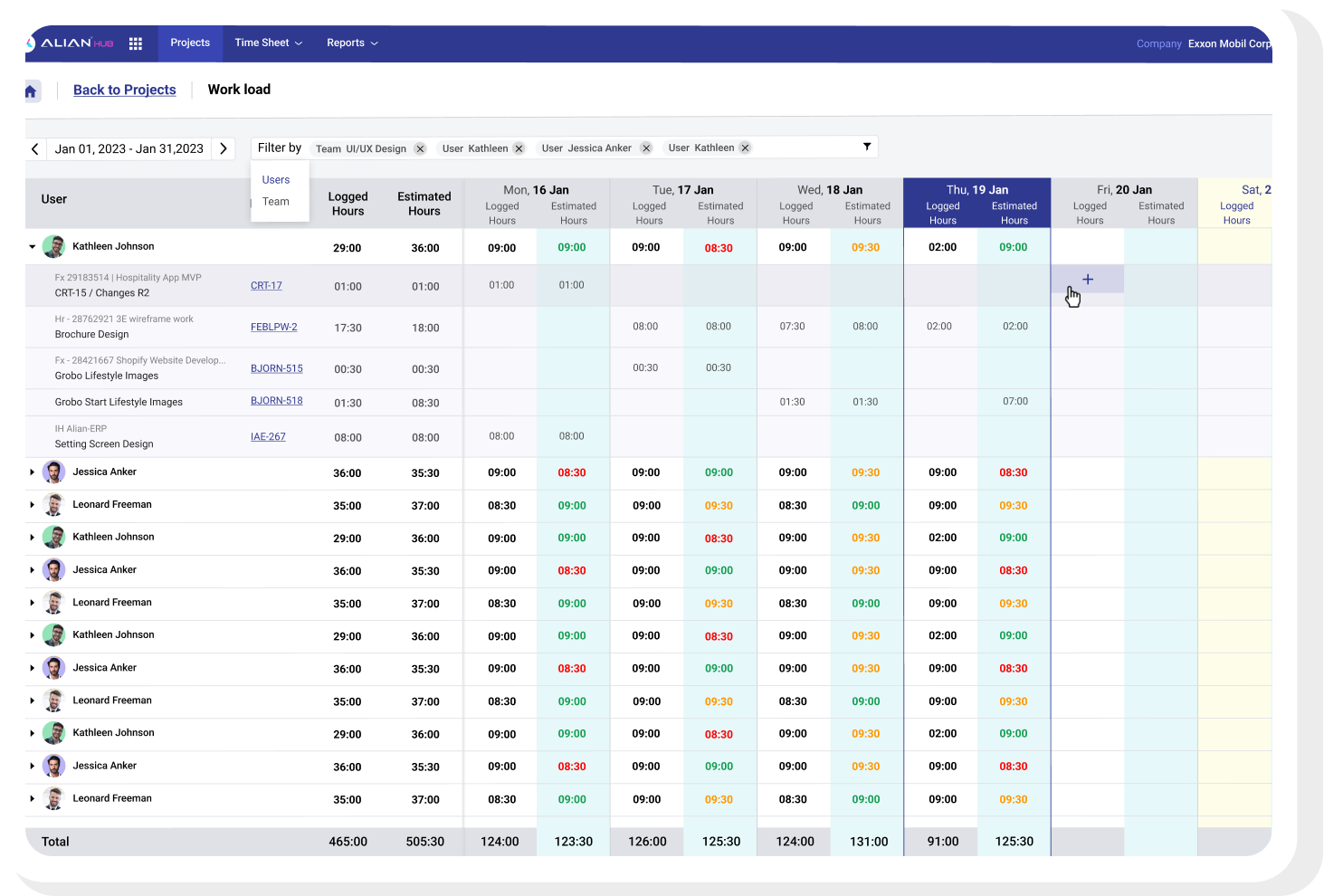 Simply add the workload view with the click of a button. Simply choose the view, and then include it in the project view that you have selected. View the tasks and work hours that are scheduled for the user in relation to the date and the estimated time frame.
It is simple to provide the approximate amount of working hours needed to complete a task in relation to the date. Users can manage the tasks in a timely and effective manner by editing or scheduling the estimated time.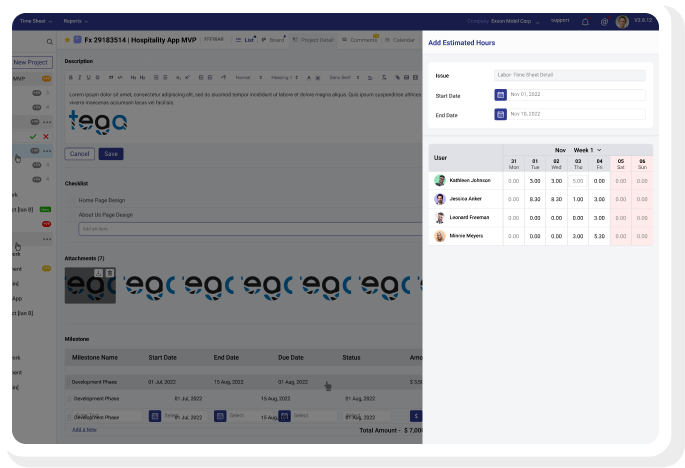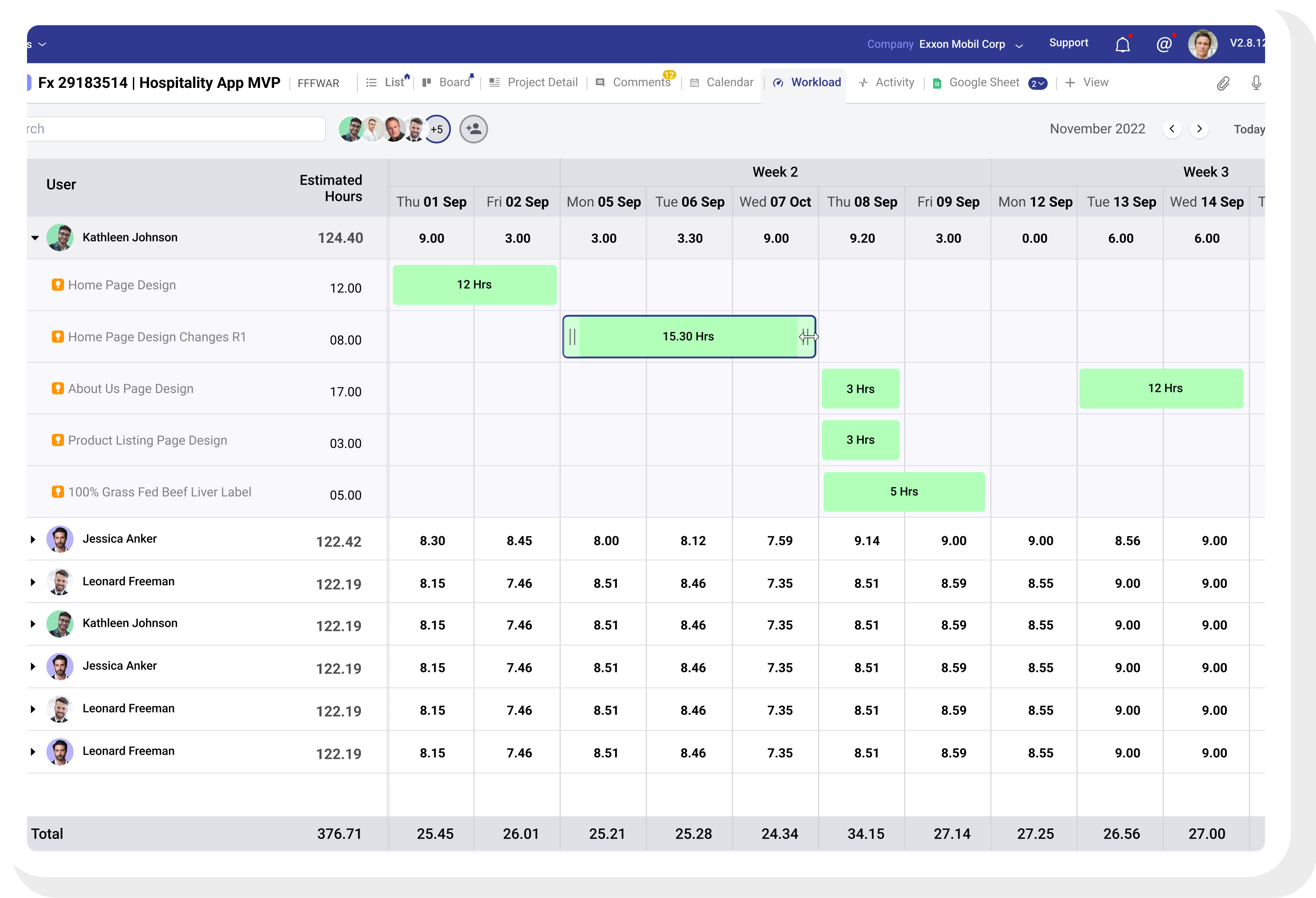 View the work information of users along with all of the tasks that have been allocated during a specific week or month. Check the users' overall estimated time as well as the actual amount of time spent working on tasks.